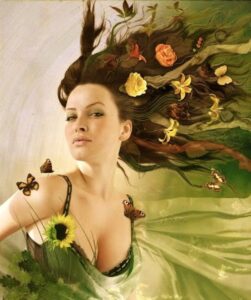 Embrace the Beauty of The Now!
When you fret about the future or reminisce about the past, you cannot access the conscious bliss available to you in this very moment.
Yes,  you can find much to worry about but taking yourself away from your tasks NOW does a gross disservice to your body, mind and spirit.  Extracting life lessons from the past is crucial but only to release your associated pain, shame and guilt. 
Strive to harness love from your past endeavours and learn your lessons, but know that staying in the Now is ALL there is!  Many people are seeking the reality  of the Matrix of Now.  After all, the matrix of then is way back there while the matrix of future is far around the bend. In truth,  the matrix of Now is the sole reality you can actually work with and address. Of course, you need not stop manifesting great things for your awesome Self in the future nor give up working through the baggage from your past.  So, living in the Now just benefits your body, mind and spirit so much that it's your clearest choice.
Thus, try to actively take PLEASURE in each moment.  Being in the now helps you think and operate daily with the highest intentions.  
💕If you keep finding the NOW, all will work out very well for you in the end.
Jeanne Bliss, 2022