New Alternative Dimensions is here to help.
Jean Lemoyne is a trained holistic therapist who uses an integrative approach to both diet and lifestyle changes to improve your overall health.
Working as a guide towards your achieving a healthier, more productive lifestyle, she examines your nutrition patterns, relationships, physical fitness, spirituality and more.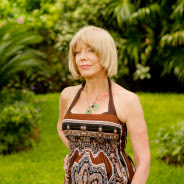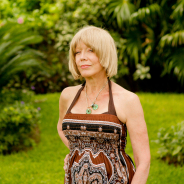 Since 1984, I have been doing Bodywork in the Massage field when I trained at the West Coast School of Massage. An experienced, tenured professional, I have been extensively trained in diverse massage techniques like Sports, Deep Tissue, Swedish, Hot Stone, Acupressure, Craniosacral, Prenatal, Reflexology and Reiki.  I'm also trained in the Raindrop Technique using essential oils from Young Living. I obtained a Bachelor's degree in Psychology, Masters in Journalism and studied Psychiatric nursing at Douglas College, graduating in 1984.
I offer Classic Foot Spa treatments as well as my own Deluxe Facial Lifting Massage Techniques.
Over the years, I have accumulated thousands of hours of hands-on experience in spa, clinical, and private practice settings.
From the pristine coastline of Vancouver, British Columbia to the quaint town of San Miguel de Allende, Mexico and to my current spa practice in picturesque Pensacola, Florida, I have had the distinct privilege of working with geriatrics, body builders, skiers, golfers, runners, bikers, surfers, snow boarders and paraplegics, just to name a few.
Upon request, I advise clients on any holistic wellness, lifestyle options and alternative therapies that I deem beneficial.  For instance, partaking in a regular routine of yoga, running and stretching exercises, along with consuming a light, nutritious diet can boost your energy and fitness levels so you can enjoy a longer, healthier, more balanced life.
Clearly, relieving pain, stress and anxiety is my speciality. Be it lower or upper back pain, cervical pain, migraines, headaches, fibromyalgia, arthritis, or cancer, I can likely alleviate your mental and physical pain and lend comfort to you in your darkest hours.
Feel free to contact me via email to schedule your massage today. I look forward to helping you whether you just wish to escape and relax or address a specific pain or injury.
I appreciate the opportunity to serve you.
Blessings of love, light and wisdom,
Jean Lemoyne
Call (786) 560-2611    10 a.m – 6 p.m. daily
Pensacola, Florida 32505
slowjazz2006@yahoo.ca
Please fill out the following questionnaire prior to our first session.
Pre-Session Questionnaire
What main issue or concern do you wish to focus on right now?
How does the problem affect you? Does it impact other key people in your life?
How long have you been dealing with the problem?
What have you tried that has helped with this problem?
What have you tried that has not helped or worsened the problem?
 What would you like to get out of our first session?
What background information can you share with me about this problem?
What personal strengths do you have that can help you deal with the problem?
What would others say in response to the above question?
In order that our session benefit you as much as possible, what else would you like me to know about you?
Jean Lemoyne
To better serve you, I have regular counselling and massage therapy office hours from 9 a.m. to 5 p.m. in Pensacola, Florida. I also offer private sessions per referral on a limited basis.