Beyond what happens in the bedroom, tantra can greatly impact other aspects in your life:
How you show up in life.
Your ability to practice self-love
The impact you make on the world.
What you attract in your life.
Who you truly are.
When you fully embrace your full sexual potential, you become more empowered in life.  After all, how you show up in the bedroom is how you show up in life!
Do you mostly operate on the surface level?
Can you access your own full potential?
Are you just preoccupied with performance?
Do you direct your energy in self-empowering ways?
Do you rely on external validation?
Do you access the full spectrum of who you are?
Are you caught up in your head?
Do you rush?
Are you present or distracted?
Do you let yourself be seen by others?
Once you access your full potential in the bedroom, your external life will totally transform too.
I've witnessed this repeatedly.  It's not just an idea, it's a science! 
"As within so without, as above so below." 
The origins of this saying go back to ancient times. In other words, our inner thoughts and feelings actually create what we see and experience. 
What is above, in our mind, will be reflected in our life circumstances.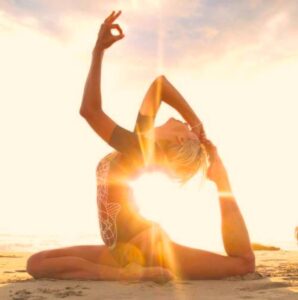 So, may 2021 be the year for you to become self-empowered in your sacred sexuality. Know  that this potent life force energy is your direct connection to The Divine.
If human sexuality was not so crucial, why do governments and religions go out of their way to control it?
Why isn't a proper sex education routinely offered in the regular school system?
Why has the media programmed us all to believe that we are never quite good enough?
Why is sexuality not celebrated as something sacred?
Why do we sexually shame people?
Why does nobody like to discuss this?
I am committed to bringing this taboo subject out from the murky darkness of the night into the sunny light of the day. Indeed, it has been proven that the measure of something's power is the degree to which society has tried to suppress it.
🙏🏼Blessings of light and love for 2021🙏🏼