I vow to provide you with the quality information and education you need so you can explore and find answers designed to
Empower you to improve your relationships
Ignite your passion
Explore what is possible in your sexuality
Support you in creating healthy relationships
I help you to create lasting love and more effective communication styles
Relationships can come in many forms, shapes and configurations. I will bring awareness to them all, thus allowing greater compassion and understanding in our differences.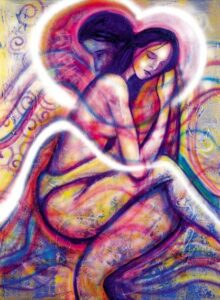 My Mission.  I empower individuals and couples to make informed choices about their sexuality, intimacy and relationship by providing the most comprehensive, compassionate sexual and relationship education available so as to promotes personal growth, sexual health and well being.human 
I hope to change the sexual conversation to one that is open, sex-positive, shameless, respectful, and supportive of all relationship configurations. I support an inclusive world where people thrive in their lives, loves, and sexuality by exercising personal choice and freedom.