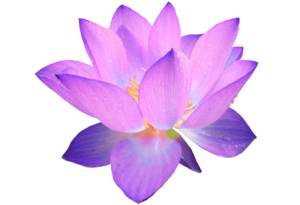 What you need to succeed in life currently resides within you.
Do not rely, blame or place expectations on external influences. Know that the beauty of life always unfolds from within.
Study what spiritually aware people carry around in their hearts so that you can tap into the magic spark that the Cosmos is showing you..
This eternal wisdom has been with you since before your birth.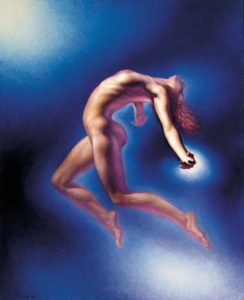 How the Spiritually Aware Make Life More Magical
1. They are spiritual beings having a physical experience. You are far more than your body and what can be seen by the naked eye. We are all composed of oscillating sparks of energy, vibrating at our own unique frequency.
2. Your life purpose is your inate connection to the divine within. As part of the mosaic fabric binding the essence of Oneness, tap into this power; your intrinsic role is to elevate human consciousness.
3. Power in Gratitude. Being appreciative feels fabulous as it sets your vibration to welcome in those desires you wish to manifest.
4. Bask in the Now. After all, only the present moment exists. Tap into the beauty of the Now so as to witness life's magic in action.
5. Life is Seasonal. And that pain serves a purpose to encourage healing. No matter what you are undergoing, it's informing your unique, precious life story
6. Your Word Is Your Wand. Your chosen words hold serious power to create your own reality. So, display wisdom in your verbal communications.
7. LEAD by your heart, not your head. Too many forget to tune into how they feel and instead rely on what others think and believe. When you move from your head to your heart, your world begins to blossom.
8. Be still, meditate and fuel your soul. Close your eyes for 5 minutes; let your thoughts drift. Surrender to your busy life and still your mind. In this relaxed state, start to commune with the Divine within.
9. Source is not separate from you. Mundane things can lead to better sex
One secret to better sex is having more of it. Practice makes perfect! Beyond this truism, how can you actually boost your sex life?
Therapy. For longterm couples, therapy has real benefits.
Benefits of Talk Therapy:
• Relieve depression, anxiety, phobias, and stress
• Deal with major life events
• Improve your life quality when chronically ill
• Teach you coping skills after abuse or trauma
• Improve the quality of your relationships
• Support your overall mental/emotional well being
How does this relate to your sex life?  Being mentally and emotionally healthier, displaying fewer symptoms of depression and anxiety, and managing trauma or major life events can help you enjoy sex more as these issues won't impede your pleasure potential.
A therapist can also help you with body image issues, sexual shame, communication in relationships, sexual trauma, and other things that stop you from having the best sex you can have.
Work Out!  There are plenty of reasons to exercise, but a major one is that it leads to better sex. Exercise strengthens your cardiovascular system (so you do not lose your breath), improves muscular endurance (so you can go at it longer), and generally makes your body function more smoothly.
For women, exercise improves lubrication (through e energy is the animating force behind the entire Cosmos. Not exclusive, judgmental or invisible, Divine energy dwells within you and everything else.
10. Mistakes just humanize you and evolve your Consciousness. Since everything unfolding in life is a magnificent opportunity for conscious expansion, there are no mistakes.
11. Compassion is a Super Power. Practice self-compassion too as you can be too hard on yourself at times.
12. Be of Service. Be it a random act of kindness, daily commitment or lifelong mission to serve others, your soulful journey involves connecting with others, then c bettering their lives somehow. We all share this joint adventure called life.
13. Intuitive nudges are a sign of Alignment. The Cosmos always provides signs to follow the white rabbit. The more you acknowledge these signs, the more they appear as guidance from your higher self.
14. Everyone is on their own journey. We each operate from a unique version of our own truth so right or wrong actually do not exist; there just is. We each learn at our own pace.
15. Forgiveness is the spiritual key to unlock emotional freedom. Holding onto the wrongdoings of others is pointless as the pain will always hold your heart hostage. Let it go. Forgive, but don't forget the lessons.
16. Be open to all possibilities. How awesome to witness your soul falling into alignment. You deeply feel open, as if your heart walls have broken down, allowing you to eagerly receive whatever the Cosmos is willing to bestow upon you.. Going with the flow, you intuitively perceive the direction of your adventure.
17. You are worthy of  abundance and compassion. Many paths lead to awakening, enlightenment and untangling the spiritual nuggets of wisdom revealed throughout your lifespan. You deserve whatever in life that will promote your highest good.
18. Honour your Soul Family who religiously show up at pivotal points in your life.  They remind you that loving intimacy can be shared with others with whom you share no biological relation. Those soul sisters and conscious brothers also espouse your fired-up mission and spiritual passion. When one in your friendship circle comes from your soul family collective because the smooth, cool effortlessness to the friendship just feels right.
19. All will eventually unfold in its own divine time so trust in the process. There is an ideal time and place for everything.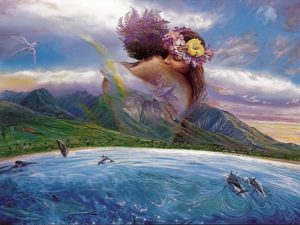 20. Life is the first part of a far greater journey.  An eternal, ever-expansive Love is All you can take upon transition into the non-physical realm.