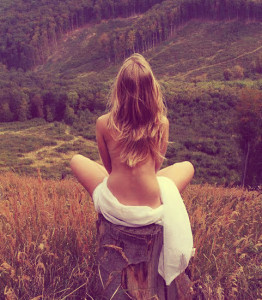 We tend to address health as it relates to fitness and nutrition but your mental state is your chief health determining factor. Ongoing medical and scientific research show that stress can kill yet that knowledge does not stop worry.   You may feel helpless and say you have depression, when you don't own anything; you just experience it. Happiness is available for all to enjoy yet many folks get caught up in the minutia of daily living that won't matter in a week, much less a year. Fear and doubt keep you from achieving higher levels of whatever you truly desire. Now is the time to stop; the past is done and what only matters are the steps you take in this present moment. Assume control and see what is really happening. You must now gain some real perspective on life. Anything is possible; you are your chief impediment.
Ultimately, you will  die; once you accept that, you can free yourself to enjoy a richer, fuller life. Humans abhor dwelling on their impending death, but we must accept it in order to move up the next rung in life's ladder. You can't stop death, you can only try practice healthy habits to extend your life. Absolute certainty is nothing to fear as you have no control over it. By adopting preventative measures, you can possibly delay but you never avoid it. Accept it and move on!
 Nothing is worthy of fear other than regretting not taking full advantage of your limited time on earth.
Death is your greatest teacher!  Now that you no longer fear death, use it. Imagine you have been given a medical diagnosis that you have one year to live. What perspective does that give you on your job, ambitions and relations with others? Are there things you never did but always wanted to try? What if your doctor now said "Oh, we mixed up your tests and you are healthy." How would you then live your life with your new perspective? This is not saying the wisest move is to sell everything you have and travelling until you are broke. Whatever you decide to do with your life should be free of regret. After all, you can be sensible and adventurous at the same time. All humans receive a set amount of time here; the test is to see what you do with it.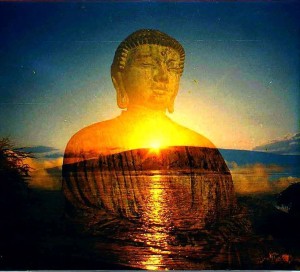 Buddha said, "Let death be your greatest teacher." Until you must face death in the form of terminal cancer, you may wonder what that means.  Then you will  know. Carpe diem…seize the day? No, better yet is to seize the hour, minute,  second and split it like an atom. Treat every tick on the clock as your last. If it's your last moment, live it in that moment, and you will have no fear. 
What's Your Worst Case Scenario?  You can fret about rush hour traffic, work reports or the stock market but these pale in comparison to life-threatening situations? How can one in awar-torn country suffer less stress than a North American self-employed person with a home office? How can a poverty-stricken soul have less stress and a sense of more happiness?  Why is the well=fed suburbanite with the big house and hefty  bank account so stressed out all the time? Why are celebrities with nothing to worry about all turning to drugs and alcohol? Something is wrong here. Perspective is lacking. Time to step back and look at your life from a distance as if you were watching a television show with you as the main star..
You can plan, study and save money but worrying about what has yet to happen is just a waste of energy. You do this to yourself as nobody  is forcing you to worry. Indeed, worry, doubt and fear are all based on what has not happened, not what you must do right now. Will what you worry about now even matter in a year or even happen at all? Probably not.
Humans waste far too much energy worrying about cancer, bankruptcy, bad marriages and work screw-up's.
Remembering that you will soon be dead soon is your most essential tool to make informed life decisions.
All external expectations, pride, fear of embarrassment or failure just fall away in the face of death, leaving only what is truly crucial.  Remembering that you are going to die is the ideal way to avoid the trap of thinking you have something to lose. You are already naked.
Steve Jobs was  a man who did so much with his life but lacked self doubt. If he failed, he failed and moved on. That is the secret to anyone who has succeeded in business. They failed, maybe miserably, multiple times but never dwelt on fear of failure or worry that the next time would not turn out. Rather, they chose to just keep going and make things happen.
 Don't miss out on all life has to offer because you are just worried about failure.
There is no failure….just lack of action. So take action in life. Celebrate effort…not the results.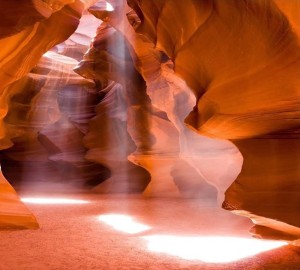 Get Perspective…Stand back and view your life in perspective. How much have you taken for granted? Look at the less fortunate and observe the depth and range of their daily struggles. If you have a roof over your head, good health and sufficient food, you have little to worry about.  Nothing is that serious in the overall scheme of life. You greatest  worries could be:
What if I fail?  Anyone who done anything great has failed tons of times. Get over that mentality and embrace failure. That means you are taking action and getting closer to success!
What will  others think?  Be the fool that loves to dance and sing. If you constantly fret about what others think, you will never be in control of your life. This could be with friends, at work and what the boss thinks or in relationships.  Do what you know you must, follow your own music and dismiss what others think.
But I need more! You don't  need more cars, money or friends; just change you mentality. You can make more money if you want to or have more cars/friends…but you don't need any of it. Detach.
Go Broke, Live on $10 for a week  Once you master that, what is left to fear? Money comes and goes. Don't base your joy on it. Make as much as you want; that's not the issue. But when it it threatened, the stress begins.
But I can't do….. You can't until you finally say "I can."  Who cares if you fail?  Failure just means you tried and the effort is what counts. Never support anyone in their own self-defeatism; just support those who are willing to try.
The only way to change the world, is to start with yourself.  You don't have to go out and solve poverty or cure cancer to make an impact. The real change has to start within, from there all your actions will come natural and instinctively. We just need to take life one moment at a time and try and help and encourage those we meet along the way. But how can we go through that daily journey if we are a mess on the inside and filled with our own negative energies of doubt, fear, worry, envy, greed, jealousy, etc. We can't help anyone until we help ourselves and get a better understanding of what real happiness is inside of us.
You don't own anything. Detach and be free. We came into this world naked and will leave the same way. Nothing is ours. We may think it is, but nothing we will ever possess physically or mentally will last. Money is probably the biggest stressor, but you don't own it.   Yes, you have some money in a bank account to use but it's not yours to keep forever.  So, mentally detach yourself from it and realize it's just a tool, Now notice if your financial stress has just lessened now.
Same can be said for feelings of depression, anxiety, doubt.  You don't own them. You can experience depression but you are never depressed. To say you are something is to give it ownership, like it a part of who you are. That loss of power can never help you. Tell yourself the next time it happens that you feel depressed but know that it can change. Find the route cause of why you feel that way. Once you see it and become aware of it, your attachment to those feelings vanishes. You may see that at the route of all those things is just something silly. Detach from it and just move on with your life. Sadly, many carry that luggage around for a long time. Just let it go.
Self-Challenge: Develop Greater Awareness on a Daily Basis…The sole way to transform your flife is to first realize the need for change in the first place. Clearly, the sole way to do this is to become aware of it. Key to zen philosophy is the  pursuit of greater awareness. In other words, you must really see what's transpiring. If you notice that you are becoming consumed with fear or doubt, you just drop these feelings.
Jot down your daily experiences in a journal. Take notes as you experience any stress doubt or fear.  Explore the root cause of it. What is really bothering you? Is it something that demands your energy, given the one real thing of consequence is death, which you have already accepted.  Life can be as happy as you wish.  Just become aware of how to get there. You possess all the tools you need deep within; the external world truly does not matter. Focus your attention and efforts on the internal world. Jot down what people and activities help you in positive ways and those that do not. Get rid of those that do not. Then, remind yourself to be in a constant state of awareness. Laugh off whatever doesn't really matter, which is probably most things you stress out about daily.
Anything is possible….If you believe, you can do it. It may not seem easy or when you want it to but focus on taking action and something good will happen. After all, lack of action guarantees continual failure!
Take action, become aware of all in the present moment that you feel, then act and enjoy the journey. Stress, doubt and worry constitute wasted energies so get rid of them.