What is Slow Living?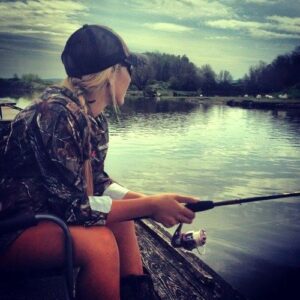 Slow Living Defined
Slow living is a lifestyle emphasizing slower approaches to aspects of everyday life." – Wikipedia Slow Living³
"Decelerating the pace of modern life." – Wikipedia Slow Reading4
"The Slow Living Vision is of an Earth where humankind, celebrating the profound connectedness of all people, places and living beings, gives back by co-creating mutually supportive communities, bioregions and economic systems and where we combine the wisdom of the past with a vision for the future to ensure a balanced, fulfilling way of life for all generations to come." – SlowLivingSummit.org5
What Is A Slow Living Lifestyle?
People describe their own version of slow living in a host of intriguing ways:
Slow living is a life philosophy, a state of mind and being, a reflective approach, and methodical process to daily life.
Slow living is purposeful and fulfilling.
Slow living is nourishing, savoring the minutes versus counting them.
Slow living is holistic and timeless, based on ancient wisdom and spirituality.
Slow living is about pacing, being steady and consistent.
Slow living is taking a longterm view of your own life and your surrounding world.
Slow living is about well-being and doing everything as well as possible instead of as fast as possible.
Slow living is conscious, intentional, mindful, and living deeply.
Slow living is an organic and natural way of living.
Slow living is balance, ease, sanity, and low stress.
Slow living is connection with yourself, those around you, and the world.
Slow living is countercultural, going against the norm that faster is better.
Slow living doesn't treat everything in life as disposable.
Slow living fights against the current state of busyness and time poverty.
Slow Living Inspirational Quotes 
"The central tenet of the slow philosophy is taking the time to do things properly, and thereby enjoy them more." – Carl Honoré
"Slow Living means structuring your life around meaning and fulfillment. Similar to 'voluntary simplicity' and 'downshifting,' it emphasizes a less-is-more approach, focusing on the quality of your life…Slow Living addresses the desire to lead a more balanced life and to pursue a more holistic sense of well-being in the fullest sense of the word. In addition to the personal advantages, there are potential environmental benefits as well. When we slow down, we often use fewer resources and produce less waste, both of which have a lighter impact on the earth." – Beth Meredith and Eric Storm²
"I've interviewed more than 100 people who all have different views on what it means to live a slower life. From tree changes to urban living, tiny homes to ethical consumption, self-sustainability to slow food – there is no one right way of describing the external indicators of slow living because there is no one way to live a slower, simpler life. At its heart, slow living is a curious mix of being prepared and being prepared to let go. Caring more and caring less. Saying yes and saying no. Being present and walking away. Doing the important things and forgetting those that aren't. Grounded and free. Heavy and light. Organised and flexible. Complex and simple. It's about letting go of the excess stuff in our homes, learning how to live mindfully, getting in touch with our personal values and choosing to put them at the centre of all that we do." – Brooke McAlary6
"Slow living is just living slowly, in whatever and however way that means to you. It's about knowing and passionately loving the things you value, and designing your life to spend the most time possible enjoying them. It's about having intentionality and consciousness in your activities, escaping the mindless scrolling and unproductive multi-tasking and focusing on purposeful action. It's about embracing the fact that you're not doing it all; it's about doing less, but better." — Kayte Ferris7
Slow Living Bloggers
The list below only includes those most focused on slow living.
Brooke McAlary — SlowYourHome.com
Emma Scheib — SimpleSlowLovely.com
Erin Loechner — DesignForMankind.com
Amy — MoreTimeThanMoney.co.nz
Angela — SettingMyIntention.com
Carl Phillips — FrictionlessLiving.net
Alice — Sloely.com
Carrie and Bernadette — SlowFamilyLiving.com
Christine Hohlbaum — PowerOfSlow.com
Emma — LimeAfterLime.com
Melanie Barnes — GeoffreyAndGrace.com
Jessica — TheWoodlandWife.co.uk
Jen Chillingsworth — Little-birdie.com
Courtney and Michael — SomewhereSlower.com
Tove Nordström — TheConsciousEdit.co
Slow Living Online Forums & Communities.  Check out this overview of slow and simple living forums and communities that covers Reddit, Facebook, and other forums/communities.
Use this list to get started:
Slow Living Books.  The list below contains some of the best books to get you started:
Slow Living Podcasts:  Start with Brooke McAlary's The Slow Home Podcast. You will find several others related to simple living and minimalism with a google search.