The Sensitive Soul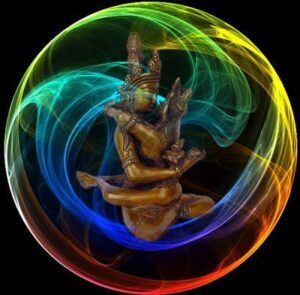 Throughout my own journey and clinical work as an experienced therapist, I have encountered countless individuals who, like you, have walked the path of sensitivity. Frequently, we sensitive souls have been labeled as "overly sensitive," leaving us feeling frustrated and unheard. We possess the gift of perceiving the world in a profoundly different way, often observing and feeling things that others fail to acknowledge. Our perspectives, ideas, and keen observations have been met with resistance, even in our formative years. Perhaps, like me, you recall a time when you dared to question societal norms, only to be met with stern admonitions that dismissed the very essence of your inquiry.
Does the following resonate with you?
Heightened Sensitivity to Surroundings: As a sensitive soul, you possess a remarkable sensitivity to your surroundings. The energy in a room, the subtleties of nature, and the unspoken vibrations between individuals affect you on a deep level. This heightened awareness connects you to the intricacies and nuances that escape the notice of most.
Profound Perception and Empathy: Your ability to perceive and empathize transcends the ordinary. You possess a profound capacity to see beyond the surface, delving into the hidden layers of reality. This gift enables you to feel the emotions and energies that permeate the world, making you a vessel for profound insights and understanding.
Intuition as a Guiding Force: Within the depths of your being, an inner knowing resides—a wellspring of intuition that guides you through life. Trust this sacred wisdom, for it has been honed through a lifetime of experience. Let it illuminate your path and navigate the intricacies of your journey.
The Depths of Emotional Experience: Feeling deeply is an inherent characteristic of the sensitive soul. Emotions are not mere ephemeral waves; rather, they are currents that carry you to the profound depths of human experience. Embrace the richness and intensity of your emotions, for they are the colors that paint the canvas of your existence.
Sensing the Unspoken: Embracing Empathic Perception: Like a finely tuned instrument, you attune yourself to the emotions of others. The unspoken words and hidden gestures do not escape your discerning gaze. This empathic perception allows you to establish connections beyond words, fostering understanding and compassion in your interactions.
The Challenge of Nurturing Your Authentic Voice: It is a struggle familiar to many sensitive souls: the temptation to surrender your own truth in exchange for the opinions and judgments of others. Yet, I urge you to hold steadfast to your own deeper knowing. Let go of the need for external validation, for within you resides a reservoir of wisdom and insight that is uniquely yours.
The Overwhelming Nature of Social Environments: In social situations, particularly those characterized by noise and crowds, you may find yourself feeling overwhelmed or drained. Recognize that this is not a flaw, but rather a reflection of your heightened sensitivity. Grant yourself the space to rejuvenate and replenish your energy when such situations become too taxing.
Cultivating Daily Resilience for the Sensitive Soul: Several practices prove invaluable for nurturing the sensitive soul amidst the demands of daily life:
Embrace Your Deepest Truth: Honor your inner Self by embracing your deepest truth. Do not shy away from your authentic voice. Instead, let it guide you towards a life that resonates with your essence.
Trust the Whispers of Intuition: Your intuition is a faithful companion, leading you towards paths that align with your soul's purpose. Trust its gentle whispers, for they carry the wisdom of a thousand lifetimes.
The Power of No: Grant yourself the permission to say "no" without the need for lengthy explanations. Your well-being is paramount, and it is within your rights to decline invitations or choose how you spend your time.
Establishing Boundaries: When feelings of overwhelm or depletion arise, recognize the importance of setting boundaries. Protect your energy and well-being by communicating your needs and limitations to others.
Liberating Yourself from External Validation: Release the burden of seeking approval from others. Embrace your inner knowing and detach from the opinions of those who fail to recognize the depth of your sensitivity.
The Gift of Self-Care: Nourish your soul via dedicated practices such as meditation or yoga. These self-care rituals provide sustenance and fortify your spirit, allowing you to thrive amidst the ebb and flow of life.
Embrace and Savor Moments of Self-Nourishment: Elevate self-care to the realm of cherished priorities within your life's tapestry. Devote valuable time to indulge in activities that nurture and invigorate your spirit. By wholeheartedly honoring your own needs, you lay the groundwork for enduring well-being.
Conclusion: Dear sensitive soul, you are not alone on this remarkable journey of heightened perception and deep feeling. Embrace your unique gifts, for they illuminate the world in ways that others may never comprehend. Trust yourself, honor your truth, and create a life that celebrates the beauty and strength of your sensitivity.
 May your path be illuminated with self-discovery, resilience and profound connection.