In truth, relationship issues or emotional/psychological reasons can impact the joyful expression of a woman's sexuality. Yes, some female newlyweds are still very much attracted to their male partners but rarely get in the mood to engage in mutually enjoyable sexual encounters.
Few such women feel butterflies in their bellies, those horny, wiggly sensations, highlighting a prescient need for sexual fulfillment.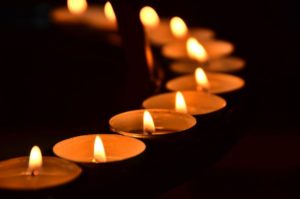 Interestingly, most physicians don't test the hormone levels of younger women. Tweaking the libido is a micro management exercise so as to identify that sweet spot of abundant health where the libido returns. Most doctors lack the training, time or resources to really figure out the formula.
Clearly, there is no one-size-its-all approach.   Commonalities include food allergies or gastrointestinal sensitivities. Other common characteristics include history of being on the oral contraceptive, and/or anti depressants, along with a confirmed elevated cortisol level. Cortisol and adrenal are the two major stress-regulating hormones. If animals are stressed, they rarely go into heat. If 85% of North American adults are chronically stressed, why are we shocked by theircorresponding diminished libido?
Today, women must passionately advocate for their own health. Longterm sexless marriages do not cut it for most people.  When couples stop sexually interacting, they start to feel like buddies without benefits or co-parenting pals. The long-suffering partners may feel like exploding while assuming their sole option is to initiate extramarital liaisons.
Recommendations for couples struggling in this cycle.
Get a copy of your blood work including your adrenal, cortisol, thyroid, insulin, DHEA, testosterone, progesterone, estrogen levels.

Start immediately on desiccated adrenal supplements (2 capsules twice a day).

Add high quality Omega 3 capsules or oil, up to 10,000 mg a day. 

Take a multi-vitamin with at least 30mg of zinc, and 240 mg of chromium.

Add 3000 mg of evening Primrose oil daily.

Followed by 300 mg of magnesium/glycinate.

Decrease your carbohydrate consumption and increase your protein intake.

Acquire a good vibrator like a Hitachi magic wand that plugs in for increased power. Buy a small low level vibrator to insert into your underwear for a few hours before sex.

Ditch birth control pills in favour of a barrier method of contraception.

Plan a sensuous weekly date night which includes privacy, lead time and anticipation. Date nights are as vital as medical appointments.

Take three ounces of 85% or higher dark chocolate and one glass of RED wine an hour before a date night. Use your vibrating panties to jumpstart the mood about an hour before sex.

Use silicone lube for all sexual encounters. If you have pain, you are less likely to do it again.

Ask your doctor to monitor you on 0.6% progesterone cream from day 10 to the end of your cycle. Rub it in before bed so as to get a better sleep.

Take 25 mg of DHEA daily. Hormone rules follow:

Always test.

Use bio-identical hormones if available.

Never use more than you need.

Test again.

Keep a baseline of your blood work to enhance working with your doctor and help understand your body more.

Take 5HTP, CLA, Vitamin D (4,000 mg) and Vitamin B12 (40 mg) in addition to the multivitamin.
Two activities to benefit struggling couples.
Use a signal to initiate sex. Tug on your ear, use a code word or some external trigger to alert your partner that sex is on your mind. Thus, nobody gets pushed away.
Engage in non-genital touch for a few minutes three times weekly. Couples who don't have frequent sex tend to avoid cuddling as much for fear of arousing the other partner. Gentle, non-sexual touch is critical for keeping such partners connected.
If you feel too overwhelmed to do this on your own, then call me for a a phone or Skype asession to help you reclaim your libido.