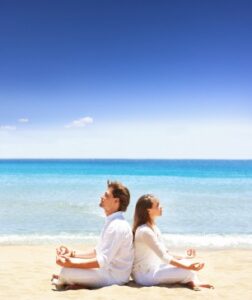 One who has gifts as their love language feels most loved when their partner gives them tangible items.  According to Chapman's love language theory, a love language is  a person's preferred way of receiving affection in a relationship. Gifts is one of the five love languages, alongside words of affirmation, quality time, physical touch, and acts of service.
For people with gifts as a love language, the act of giving a gift serves as a gesture of affection and care because it shows the person was thinking about you while you weren't around and wanted to find a way to make you smile. The gift also becomes a physical token memorializing a moment, experience, or feeling. In other words, it's less about the specific thing that's being given and more about what that thing symbolizes.
Yes, the present itself is great but it's the thought behind it that counts.  The gift becomes an object to help you remember they were thinking of you, which fills you with love.
Signs Your Love Language is Gifts
Words are fine but a physical representation of love you can hold in your hands feels so much more real and meaningful.
The process of giving each other sweet, romantic presents is one of your favorite things about being in a relationship.
You treasure anything a partner gives you, whether it's the most expensive thing on your wish list or a single flower they plucked off the side of the road.
It means a lot to you when someone puts in a lot of time or effort into a gift for you.
You love surprises as they make you feel cherished.
You feel truly loved when someone brings you back a souvenir from a trip they took without you.
You care about birthdays, anniversaries, and other gift-giving holidays, and you'd honestly be hurt if your partner didn't go out of their way to get you something really special.
For special occasions, thoughtful presents are really important to you: You want gifts that have a lot of meaning, personalization, and feeling behind them.
You can tell the difference between a last-minute, generic gift and one that someone really put some thought into—and that difference matters a lot to you.
You also love a "just because" gift, i.e., when someone brings you a small present for no real reason other than that they were thinking about you.
When your partner remembers something you mentioned you wanted ages ago and gets it for you, you feel incredibly seen and loved.
Little gestures of care and generosity like when they grab coffee on their way to meet you and bring you one without even asking—feel so sweet and meaningful to you.
When your date pays for you whether it's the movie ticket, dinner bill, or car ride home, you see it as a sign that they must really like you.
You don't expect your partner to pay for everything, but when they do it, it just makes you feel closer to them—like they're saying, you're my person, and I got you.
In fact, when your partner doesn't pay for you, it sometimes makes you feel like you're unimportant to them.
When your partner gives you one of their most-used pieces of clothing, you live in it—not only because it smells like them but because it was something of theirs that they clearly loved and chose to give it to you anyway.
Kisses and cuddling are fun, but not as romantic to you as a meaningful present.
You'd be more bothered by a partner not getting you anything for your birthday than by them not being available to hang out that often.
You never toss away presents as they're too meaningful to you!
Misconceptions
The gifts need to be expensive. The gifts love language isn't actually about money at all; it's  about the sentimentality behind the process of gift-giving. People whose love language is receiving gifts enjoy being gifted something that is both physical and meaningful. The key is to give meaningful things that matter to them. The price tag doesn't matter as much as the level of thoughtfulness, care, and effort behind the present. People with this love language appreciate small tokens of affection like when their partner picks them up a coffee on their way to meet up as much as the more expensive gifts.  Some folks with this love language may also love getting spoiled and having a partner willing to splurge on them, but again it's more about the feeling of being doted on than the actual money.
Gifts people are materialistic.  Some people assume that someone who has gifts as a love language must be materialistic, shallow, or more concerned about things than love. But that's not necessarily true.  For gifts people, gifts represent love. The gesture of receiving a gift shows that you are seen, cared for, and prized. You really thrive on the thoughtfulness behind the gesture and treasure nostalgic items.   While some gifts people might be materialistic, it's not inherent to the love language—someone with physical touch or any other love language might also happen to be materialistic. On the other hand, someone with the gift-giving love language may not really care for physical things very much at all, but gifts from their loved ones may just be the few physical things they actually do cherish.
Gifts people could never date a "broke" person.  Again, one with this love language doesn't want a pile of expensive gifts, so how wealthy someone is won't necessarily matter. Small gifts can be just as sweet to receive as bigger gifts, and the most meaningful gifts might not even come with a big price tag anyway—such as a $10 scrapbook that someone clearly spent weeks filling with memories and personalized love notes.  In fact, for a gifts person, the gesture of purchasing a pricey gift or paying for a fancy dinner might be more meaningful when it's coming from someone without a lot of financial means.  That they're willing to splurge on you is all the more symbolic of how much they care versus a wealthy person who regularly drops a lot of money on everything anyway.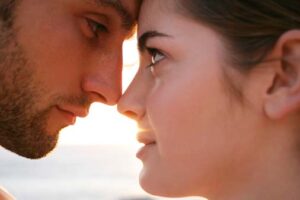 Dating someone whose love language is gifts. Are you dating one whose love language is gifts?  If so, this is the chief thing that shows your partner that you care about them. Kisses, spending time together, or sweet words don't hold as much significance to this person—to feel really loved, they'll want to know that you're thinking about them even when you're not together and to see tangible symbols of your relationship. And gifts are the ideal way to do that.
Prioritize both special occasions (put them on the calendar and set reminders a few weeks in advance so you can plan a great gift!) as well as more spontaneous presents every now and then. It could be as simple as a hand-picked flower from the garden or getting them a cute keychain from a favorite travel destination.  Those small gestures can celebrate the relationship in a big way.  The point is not the price tag; rather, the point is to convey care, a sense of knowing them well, and the fact that you're thinking about them through what you give.
If gifts is your love language.  Tell your partner why you love gifts so much and what types of gifts are meaningful to you! Nobody is a mindreader so they may not get how much you value this form of love until you tell them. And don't expect them to just know what kind of things you like!  It is wise to discuss money and how it does or does not play in what gestures you appreciate. Money is often a source of conflict in relationships and a known contributor to divorce, so get on the same page with partners on money issues, especially if you have the gift-giving love language.
☀️
Bottom Line.  Despite the misconceptions, having the gift-giving love language isn't materialistic or shallow. Indeed, people who see gifts as one of the main ways to convey affection may even tend to be more sentimental, attached to nostalgia, and attentive to how much their partner thinks about them. Generosity is vital to a healthy union but it has less to do with monetary value than with wanting to give someone you love the care,  joy and thoughtfulness that they deserve.