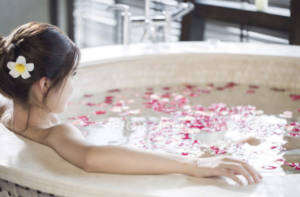 Women, do you invest enough time and energy on your hygiene and self-care protocols?  Clearly, practicing a daily hygiene regimen is crucial for anyone involved in an intimate relationship. Not only will you smell good and be more pleasant to gaze upon but it highlights a healthy sense of self-connection.  Essentially, putting effort into your hygiene indicates a propensity for self-care. You love yourself enough to direct energy towards maintaining your body on a daily basis.  Plus, you engage in these behaviours so as to honour your relationship with yourself, and your partner. Self-care practices need not be over the top.  Just as 10 minutes of daily upkeep can transform a messy bedroom into a tidy one,  your daily self-care protocol can  also transform a soiled, unkempt body into an attractive, fragrant, pleasant-to-touch one
Young women find it much easier to identify with their bodies. As women age, their attachment to being perceived as their bodies tends to soften. A woman can finally release the anxiety and self-obsession from constantly worrying about  her looks.   However, no woman should ever let relationship backslide to where she fails to endow her body and appearance with the time and attention they deserve.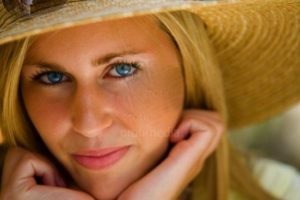 Self-Care Tips For Women
Opt for a signature scent that you and your partner enjoy on you. As far as perfumes and colognes go, you usually get what you pay for. Most $20 perfumes are either unhealthy for your body or unpleasant to your nose in comparison to the $100 to $300 a bottle varieties. In terms of grooming and hygiene, individual preferences vary so choose whatever you and your partner most prefer.
Shower, bathe and groom on a daily basis. Skip some days when it makes sense to do so like a family emergency or unexpected crisis. However, you should view your daily hygiene just as non-negotiable as your daily food consumption.
Eat a balanced diet with ample vegetables and whole foods. Avoid consuming a diet of highly processed junk foods as it will ultimately affect how you look and smell on a daily basis. You are what you eat. Moreover, evidence published in September 2018 suggests that eating processed meat on a regular basis can increase the risk of breast cancer. Processed meats include hotdogs, bacon, sausages and other meats treated by smoking, salting or curing to preserve them and enhance flavor.
Invest in your oral hygiene. Brush your teethe well and floss twice daily. Visit the dentist every six months for professional deep cleanings.  Nobody wants to make out with a woman with shoddy oral hygiene. Conversely, nothing beats making out with a lover who practices rigorous, nose-to-toes self-care,
Women, don't you adore how those heady feelings of anticipation and invincibility spring up when you get all dolled up for a hot date or night on the town? Suppose you usually devote at least 90 minutes of your time to such preparation.  Now, imagine a 20-minute, scaled down, sustainable version of that preparation on a daily basis.  Simply Decide on practicing regular self-care, then prioritize it by doing it daily.
Not only will you breeze through life with far more confidence, but your partner(s) will also convey their heartfelt appreciation of your efforts in their devotion and romantic overtures.