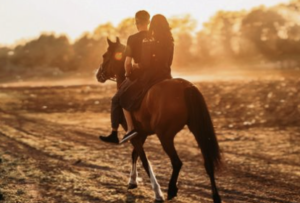 Clients frequently ask me the following question, "What should I do for my upcoming date night?" In order to mutually enjoy a seriously impressive date night, keep the following four points in mind.
1. Have A Plan.  My female clients often have a complaint to this effect, "My man just doesn't put in the effort like he used to." Men, do you show up to a date and and say, "Hey, I'm super chill today so just tell me what you feel like doing tonight and we'll do it."  If so, you have instantly lost 10 attraction points.  Try to show up with a plan, remain flexible with it, and show your willingness to put some effort into your relationship.
2. Encourage Depth In Your Conversation.  Whether it's a first date or the 50th, being able to handle yourself in a conversation raises your attractiveness factor. Instead of merely bantering on a superficial level, delve deeper. Openly discuss your goals, dreams and passions. You can be interesting by being interested. Your mission on the date is to truly get to know whoever is sitting across the table from you.
3. Share An Experience. The key point to remember about date planning is that people bond over shared experiences. Play pool, go bowling, watch a live comedy show, make a painting together or take a horse and buggy ride through the park. Planning activity-related dates also helps the conversation flow.
4. Have Fun.  Yes, above all else, have FUN on your dates! Going on dates with your new lover or longterm partner is meant to bring joy to your life.  Let go of your agenda for the date and just be present.
To learn more about how to plan awe-inspiring dates without doing all of the heavy lifting, I recommend that you book a consulting session with me where we can discuss what makes you unique, then we can co-create a dating plan.