While routinely throw around the
the words "values, longings and inspirations," Dr. Marshall Rosenberg postulated
that most of what we consciously do is just an attempt to get one or more of
these universal human needs  met,
It is vital to acknowledge what we crave and how we manage our unmet needs. It is
crucial to understand what motivates others in our life.
Each day we have needs that are met and we must celebrate those through gratitude. Plus,
each day we have unmet needs, and we must acknowledge those feelings of sadness, disappointment and anger that may surface.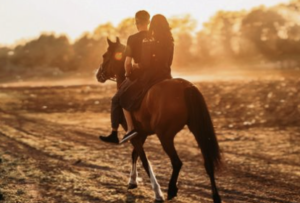 Those who take the time to do this practice report a greater mutual respect for each other
and enjoy far deeper levels of emotional intimacy.
Take turns sharing what is alive in your heart. 
CELEBRATIONS OF OUR MET NEEDS.  Celebrating our met needs, values, longings and desires is the wisest way to start. Which of your needs have been met in any aspect of your life? If you are listening to someone who is celebrating, acknowledge their feelings and connect to those feelings with your whole heart!
MOURNING OF UNMET NEEDS.  Mourning of our unmet needs, longings, values and desires is our opportunity to acknowledge pain, anger and frustration.  Often when our partner is experiencing discomfort,  we also feel discomfort. We may tend to want to fix the other person. In this practice, we are present to any discomfort and acknowledge their experience. This is how empathy and understanding actually work in the real world. It is a way of saying, "I feel you."
APPRECIATIONS.  Sharing appreciations with each other is always fun! Express your appreciation to others by recalling their specific actions and identify which of your needs were met by them. This helps understand what is important to others, and find ways to contribute to their well being.
REASSURANCE.  Reassuring your partner is the key to this practice. In this part, we acknowledge that we have needs that have NOT been met by our partner. Instead of blaming, shaming or criticizing, we are pointing to a source of discomfort without judgment.
AUTHENTIC REASSURANCE.  Authentic reassurance takes the form of understanding why the other wasunable to meet our need. It may also include reassurance that we have no less love or care despite our disappointment. This heartfelt practice should always go slowly and carefully. To start this practice, try working with a trusted therapist like myself. In so doing,  you can learn the nuances at a deep level so they become ingrained into your daily behavior.