Do you fear ending up alone? Do you sense that you may never truly be happy until you find a life mate?
What if a fairy godmother vowed that you that you will end up alone forever? What if you never find 'The One' or have longterm intimacy again?
Clearly, this abysmal news would terrify the anxiety-prone soul. Imagine having nobody with whom to share your inner thoughts, cuddle up to at night or age gracefully with into your golden years.
After the shock wore off and this new conscious truth settled in, something intriguing could happen.
Once you accepted the notion that you are to be alone forever, you would likely think, "Now what?"
This may be one of the most vital thought exercises that you can take on.
What if you knew for sure that you would travel solo in life with no romantic partner in sight?
Eventually, you would think, "How can I make my single life as happy and satisfying as possible?"
Such a valid question must be addressed.
Making The Single Life Work For You
Ultimately, you would need to take responsibility for how enjoyable your life is for you.
Are you consciously aware of your needs? If so, are you making an effort to meet those needs?
In a healthy, vibrant interdependent relationship, each partner would get 80% of their own needs met via career, hobbies and friendships while 20% of their own needs would get met via the primary partnership.
Clearly, these numbers will fluctuate from couple to couple, and through different phases of the relationship's peaks and valleys.
Perhaps as newborns arrive, you lean on each other less (or more) as your attention is being poured into your hyper-dependent child. Or maybe you or your partner get diagnosed with a challenging illness and one needs more support from the other and the giving/receiving quotient becomes lopsided for a while.
Again, if you knew nobody was ever going to rescue you and you had to meet your own needs independent of a romantic union, how would you adapt?
How To Make Your Single Life As Amazing As Possible
Maybe knowing that physical touch is crucial for you, you schedule weekly massages, regular hair styling appointments, monthly pedicures and enlist the occasional help of a cuddle buddy while watching a movie.
Maybe you love physical exercise, but can't consistently motivate yourself to go the gym. Instead of hanging around the juice bar at the local gym waiting for your future spouse, strive to make your relationship with exercise intrinsically rewarding and positive.
Again, this thought experiment is NOT to befriend the idea of being alone forever; rather, it's to see whether your lazy mind might try to rationalize "Once I find The One, I won't have to do any of this for myself so why start to work on it in the meanwhile."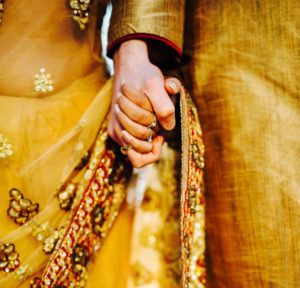 Can You Really Be Alone Forever? 
No, humans are a social species who need each other to thrive and survive. Even the romantically solo can never truly be alone forever, unless they mentally believe they are.
You can have a thriving social life with a close-knit circle of friends who love and support you. You can heavily invest yourself in your  family members' lives. You can be an awesome aunt or uncle to your nieces and nephews or a surrogate grandparent to your neighbours' children.
Volunteer, build better relationships with your co-workers or employees or become a respected pillar of your community. Romantic partnership is only one way to fulfil your social and emotional needs. You can get drunk with friends, colleagues and acquaintances but that is far from satisfying the next day.
You don't have control in our lives or control what happens to you; however, you can always control how you respond to what life dished out. Even if your path unfolds in a way that includes long stretches of singledom, you will only be alone if your mind convinces you that you're alone. Indeed, human connection always surrounds you so just reach out and invest your time and energy in it.
Date Yourself
First, become intimately aware of your needs. Take out three sheets of paper. At the top of each, write the following:
My Best Days Consist Of…
Hours Pass By Like Minutes When I…
Things that I Love That I Abruptly Stopped Doing…
Then write about 25 items per list. Sit with these prompts and devote your undivided attention to them.
Then, pick out a handful of the highest leverage things (aka the highest ROI of effort to happiness ratio) that you could do over the next two weeks, then actually do them.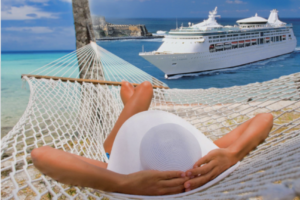 A few months ago, my client Mike did this very exercise. Mike began to realize just how much he missed playing music in his jazz band and weekend soccer with his college buddies so he started incorporating them into his weekly calendar. Happily, he has been doing what he loves ever since.
Ultimately, the best way to call in The One is to build yourself the happiest single life imaginable.
Infuse your life with so much joy, passion and enthusiasm that whether you have a mate or not, you are satisfied entirely on your own
Thus, your lonely nights won't feel so bad as you will be surrounded by those who love you, and you will enjoy your own company.
Why pour your energy into one person when there are billions on the planet you could positively impact in the same way? While even loving one person deeply is the same thing as loving all people, it still feels somewhat egotistic and special to only treat one person thusly.
In the end, your goal isn't to find one special person on whom to shower all your love; rather, it's to become what you're seeking. be it love, wisdom or compassion, and live out those core values throughout your own daily actions.