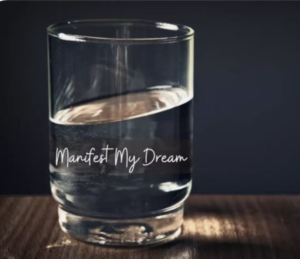 What will life be like without your partner?
Will you find another or fly solo?
Do you think unknowns seem worse than an unhappy relationship?
Happily, you can empower yourself and successfully navigate this painful time. Rather than dragging the past into your next relationship, why not embrace the future with a healed, open heart, ready to step into pure possibility?
In the midst of divorce-related sadness and stress, an awesome future may seem  out of reach but you can transform your pain and loss into an opportunity to grow into a stronger, wiser person.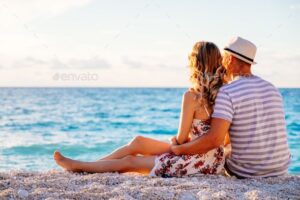 By applying the Spiritual Laws of Divorce, you will embark on the journey to heal your heart and find the hidden gifts  within your most painful transitions.
As a Relationship Coach, I will support you in rising above the gravitational pull of the past and experience a profound shift in how you view yourself, your relationships and the world.  In other words, you will be empowered to access your inner wisdom.  I will continuously hold you in the highest vision of yourself.  I will support and guide you to:
Un-conceal your relationship story and unearth the wisdom that past relationships offer.
Create a vision of yourself living with a wholly healed heart and create clear 

milestones

 to support you in realizing that vision.
Come into full integrity with your words and actions.  Transform your current circumstances by accepting full responsibility for your life.
Embrace your potential so you can give up who you have known yourself to be so as to become who you truly are.
To use your relationship as a catalyst for your own growth and healing, lapply these Spiritual Laws: The Laws of Acceptance, Surrender, Divine Guidance, Responsibility, Choice
Forgiveness and  Creation
Program: You will receive 90-minute coaching sessions at your convenience. You will engage powerful practices to integrate new learning between sessions.  This process is for couples choosing to go through the process together or for individuals.  As well, this program is not limited to relationships but can be applied to any issue calling for a spiritual completion.
How Tantra Helps In Tantra, we are all in relationship with what is viewed as our guru or master button-pusher.  Our sacred duty involves pushing our loved ones triggers' so they have the greatest opportunity to grow.  In some relationships, we find ourselves on a journey in which we must go separate ways for the welfare of each individual.  Ideally, we would leave each other better off than how we found each other.  While it's a great principle to espouse, it may be tough to our into practice while you are experiencing divorce-related judgments, betrayals and failures.  By examining the 7 different energy centers in the body, we see that the emotions we carry can get stuck in the energy body, resultileng in residual mistrust towards the opposite sex, sexual dysfunction, and eventual poor health.
A hands-on method of sexual healing lets you process past pain so it does not hold you back from  future happiness.  You can actualize the beauty of keeping what works and letting go of what doesn't  You can reinvent your partnership with consciousness, aligning yourself with the highest good for both of you.
Using touch, breath, visualization, arousal and sound, we explore what's being felt in the NOW, the present moment, to remove past blocks, while aligning our future vision:
Energy Center 1:  working with challenges dealing with survival, finances, death, and unexpressed grief.
Energy Center 2:  working with challenges  dealing with sexuality, fear, guilt, shame, pleasure, and all matters related to the opposite sex.
Energy Center 3:  working with challenges dealing with power, digestion, embarrassment, humiliation, manipulation, and confidence.
Energy Center 4: working with challenges dealing with a broken heart.  Gently opening where we have closed. Courageously opening each room of our 'heart  castle' and shining light into the darkness.
Energy Center 5: working with challenges dealing with claiming and speaking our truth.  Beginning the process of owning our erotic innocence, and finding our emotional voice through sound vibration.
Energy Center 6:  working with challenges dealing with balancing the mind by harnessing the brain's left and right hemispheres.  The perfect opportunity to discover why meditation cures stress.
Energy Center 7: working with your spiritual-related challenges and connection to The Divine that fits your own personal belief system.
Relationship Coaching lets you maximize the full closure and personal growth that only a spiritual separation offers.
Each session is customized for you.