Pensacola Urban Sanctuary Precepts
A Free Body:  Nobody but you controls your physical self.
Free Speech:  Nobody has a right to insert their words into your story.
Free Energy:  Nobody can manipulate how your energy flows.
Free to Connect:  Nobody has the right to dictate religious worship or private ritual between consenting adults.
Female clergy should have the same equal legal rights as mullahs, rabbis and priests.
Fair and equal treatment under the law for congregants who worship God and Goddess in Sacred union.
Now is the time to restore feminine spiritual authority in North America.
We define the Divine as both Mother and Father.
Most worship sects devote their energies to studying 'Father God'.
When you revere the Mother Goddess, you honor your own body as the sacred vessel for your soul's earthly journey.
Let us restore freedom in the holy body and conscious direction of your own life energy.
Each of us has an inner knowledge of Divine Source.
Moreover, we can access this direct connect through energy and light.
The Mother's religion guides us to a deeper grasp of sacred sexuality, in full equality of the co-creators, God and Goddess.
Our mission is to help women, men and couples explore their own divine connection between soul, light body and sacred vessel.
The universe belongs to the Ma-Mater-Mother!
We facilitate one-on-one couples training, designed to reinstate Her wisdom in the 21st century.
Body centric teachings emanate from the resonating vessel, your own Sacred Self. We see the unique beauty of each individual story in every age, color and gender.
Drawing upon the gifts of the Goddess, we use transformational tools in our tantric sexual heating that have been around since the dawn of mankind.
We offer up the Mother's nurturance through the healing power of intuitive touch, sacred herbs, essential oils, crystals and stones, hypnotherapy, along with sounds, music and love. We also work with the Father's gifts of intention, self-direction and positive light polarity.
In my Sacred Urban Sanctuary,  many traditions are woven together to best guide us into the loving use of the life force within our bodies.
As sacred sexual practitioners, we conduct this heavenly light into the physical plane.
Similarly, we lift form into higher frequencies of heaven!
This up-down pillar of light exchanges continuously between heaven and earth, body, soul and Source.
You can feel wholly happy again in your body and fully safe with or without a partner. Your special matrix in this life source is yours to conduct and belongs to no other.
Relax deeply on the Altar of the Light Body in a candlelit transformation chamber
Feel the light of your own soul, located in your solar plexus
Experience your light body and feel the chakra wheels spinning your self into physical existence
Feel the magnetic polarity between men and women
Learn to conduct and direct this powerful life force energy in closed 'conduits to magnify feeling
Experience an exhilarating shift in your energy field and feeling leave joyful, rejuvenated and refreshed!!  While in the presence of the Divine Mother, our Creatrix of physical form, no part of your being is left untouched.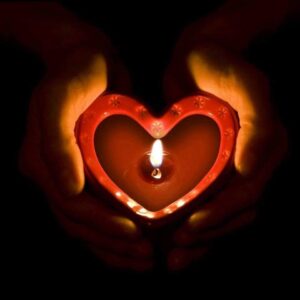 A gifted, lifelong spiritual seeker, I have been  formally trained in energetic aura manipulation, life coaching, Kundalini awakening, Tantric healing,  massage therapy and Reiki. In my multi-disciplined approach,  I manipulate sexual energy for the highest good. With a background in tantra, kundalini yoga, meditation, qi gong, energy work, sexual psychology and relationship coaching, I employ a unique, rich healing blend for each client. 
My professional initiation to healing was a lengthy process extending over several years, including studies in India, to gain the necessary experience to instruct others.  My spiritually-based professional practice is ideal for those wish to open up to a higher, enlightened state. My work is geared for those interested in using tantra to create kundalini awakening and a deeper connection to their partner(s). I possess a nurturing, joyful nature with a peaceful warrior mindset.  
You can  call me at (786) 560-2611 to book a session.