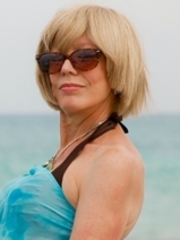 What a wonderful opportunity to get mentoring on a host of topics related to love, tantra, sex, relationship healing and personal growth!  It's vital to reinforce a spiritual foundation when you seem to be standing on thin ice in terms of romantic sexual love. Allow me to help you re-gain the healthy building blocks needed to thrive as an individual and in partnership.
Typically, Individual mentoring is done by phone where we can record the calls. Besides the recording, I send you handouts relating to the topics we discuss for further integration.This option is ideal for individuals, couples, men or women. 
What follows is an array of topics that we may focus on. Please inform me what interests you the most.  
Donation:  $160 USD / per hour
What has been holding you back from more love in your life?  Learn how to pull in the Beloved, heal sexual trauma or rescue your relationship.  
Learn how Tantric breathing, meditations, movement and sound apply to sexual and non-sexual experiences.
Discover the keys to open up neural pathways from the genitals to your brain, your largest sex organ!
Discover the 7 major energy centers in the body, learn about their psychology and why they promote deeper, more meaningful sex.
Gain an understanding of both male and female sexual energy.  Explore how to sexually awaken profound pleasure in both sexes and what each one needs to emotionally heal and enliven the sexual center.
Energy transmission and the concept of energy as a whole will finally make sense as you gain skills to positively impact your own self-healing practice and that of a partner.  This powerful tool can help you access the most pleasure humanly imaginable.

  Now is the time for you, with my skilled guidance, to harness the tremendous power

of love!
Imago Relationship Therapy
Imago Relationship Therapy is an integrated process for working with couples who seek to enhance their shared relationships. It is based on the theory of Harville Hendrix who wrote the book Getting the Love You Want, Keeping the Love You Find, and Giving the Love That Heals.
Imago therapy is a fast, effective, safe approach to helping relationship partners grow into understanding each other more fully and relating more honestly as they evolve into greater wholeness as individuals within the relational context they share. Imago also benefits single individuals as we are all in many relational contexts. Imago relationship therapy is particularly helpful to single individuals when experienced in a group therapy process.
Basics Of Imago Relationship Therapy:
We were born whole and complete.
We became wounded during the early nurturing and socialization stages of development by our primary caretakers.
We have a composite image of all the positive and negative traits of our primary caretakers deep in our unconscious mind, called the Imago. This is an unconscious blueprint of the one we need to be to our partner in a committed, intimate relationship.
We seek one one who is an Imago match; i.e., who matches up with the composite image of our primary caretakers. This is vital because we wed or commit for the purpose of healing and completing the unfinished business of childhood. Our parents wounded us but a primary love partner who matches their acts as their stand-in.
Romantic love is not only the door to a committed relationship/marriage but it's also nature's way to connect us with the ideal partner for  eventual healing.
We move into a power struggle once we make a commitment to this person. The power struggle is necessary, for imbedded in a couple's frustrations lies the information for healing and growth.
The first two stages of a committed relationship, "romantic love" and the "power struggle," are engaged in unconsciously. Our unconscious mind chose our partner for the purpose of healing childhood wounds.
Inevitably, our love partner is incompatible with us and least able to meet our needs and most able to wound us all over again.
The goal of Imago Relationship Therapy is to align our conscious mind, which usually wants happy feelings, with the agenda of our unconscious, which wants healing and growth. Thus, the goal of therapy is to help clients develop conscious, intimate, committed relationships.
This transition cannot occur via insight alone. Specific skills and processes must be practiced daily to shift us from having an unconscious relationship to a conscious relationship.
It takes commitment, courage, consciousness, patience, and love to create a safe, loving, passionate union.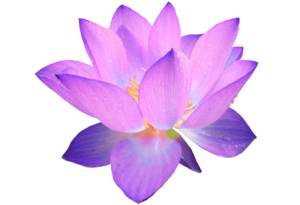 To book your appointment call Jean Lemoyne:
Call (786) 560-2611
10 a.m – 8 p.m. daily
Pensacola, Florida  32505